Top 5 Nha Trang adventures games on the beach
Nha Trang is the tourist and recreational paradise with beautiful landscapes including mountains, sea, Islands, rivers, streams, extremely suitable for those young people who love to explore nature and join the adventure games. At Nha Trang in the summer, you will not be surprised and irritated by Top 5 Nha Trang adventure games on the beach, this is the game you should try at least once in a lifetime to not regret about during his youth.
1. Scuba diving 
Go to the sea without bathing is a big disadvantage, but went to sea without feeling the waters, take the hand touches the small sea creatures, such as fish, colorful coral…and witnessed them active, indeed is regrettable.
With coral diving services, depending on the capabilities and preferences, you can choose one of the two depths:
With a depth of 3-5 m, you can experience diving in Hon Tam, Hon Lao to admire many species of colorful fish are swimming and many coral reefs live with prices from 350,000-650,000 VND/1 times.
With the following 10-15 m, you will select Hon Mun as extremely beautiful with more than 350 types of fishs and coral reefs.
With this service, you are equipped with professional tools such as diving clothing, eye glasses, breathing tubes, gas … You can rest assured because The profession guides always support you, all these services for those who can't swim, so please boldly experimented.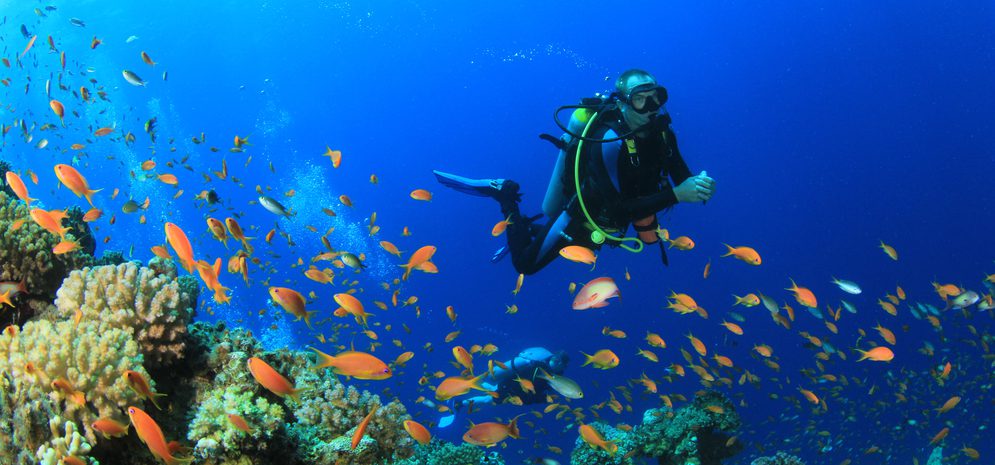 2. SeaWalker
Those who are not familiar with the breathing tube, you can choose this service to see corals and fishs, also extremely interesting.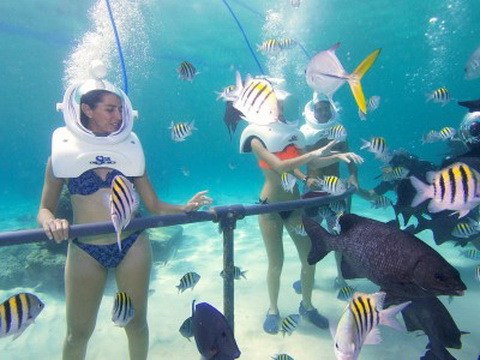 3.Water motorcycles
If you loved the speed then you can play water motorcycles .Water motorcycle is designed as the scooter so incredibly easy to drive, just to listen through the Guide, you can easily drive and comfortable surfing on the sea.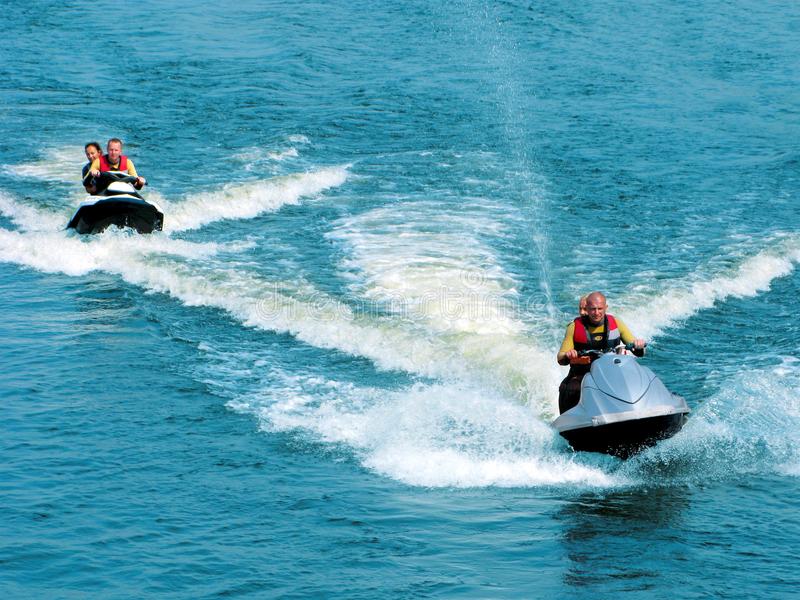 Water motorcycles rental prices may range from 250.0000-300,000 VND, this sport is present in most of the island and on the Nha Trang Bay, so you can join this sport all the time in Nha Trang.
4. Fly-board
Do you want to be flying like the characters in the movie Superman. Try real strong sense with this fly-board game. Make sure this will be an extremely exciting experience and never forget.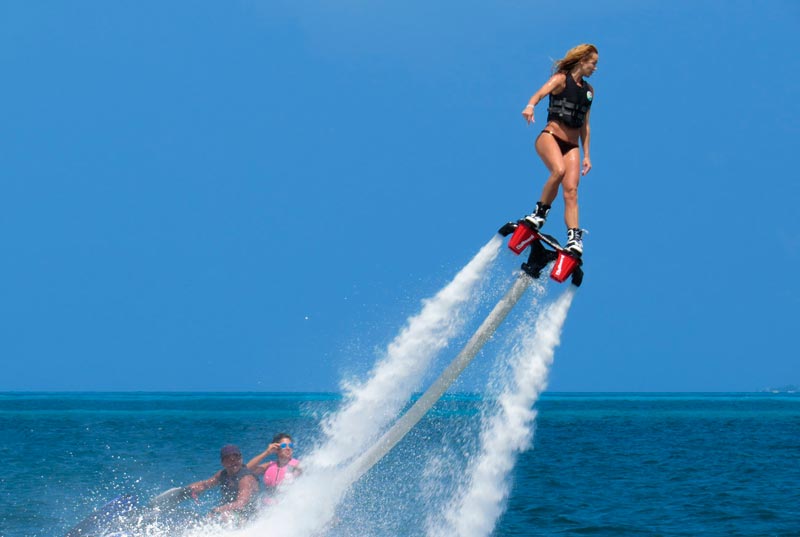 5. Parasailing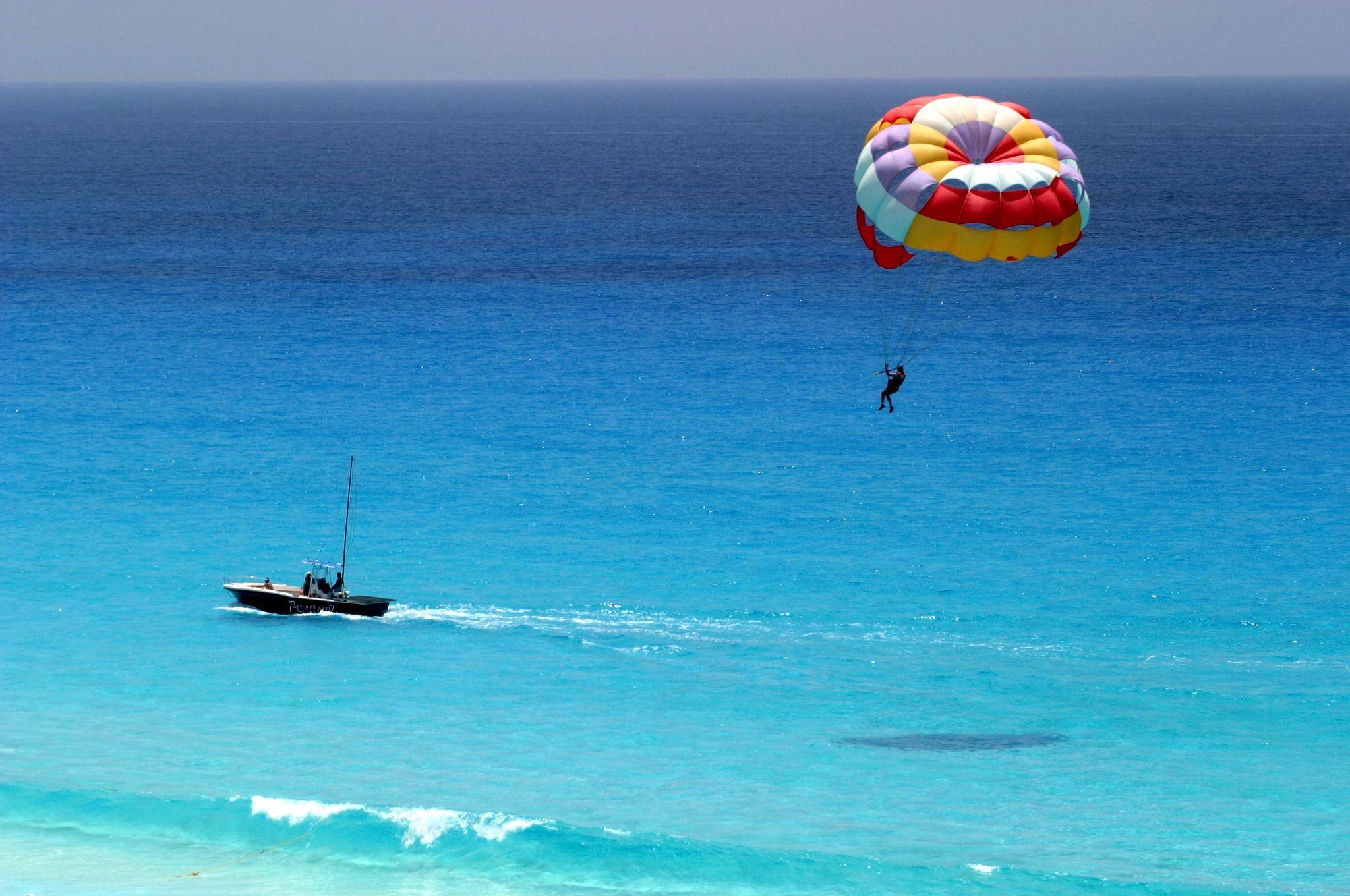 With the traction of cano, your parachute will strain the wind and fly fast, high speed can reach 70-100 m, the feeling to be flying in the sky and you are looking at a whole region of the vast sky, below is a myriad of large and small islands along the sea with the clear waters, this will be a refreshing feeling and freedom in your life.